VIDEO: Collaboration Is Key in MMC's Fifth Floor Film Festival
Festival Recap
While typically organized by faculty members Dan Hunt, MFA, and Erin Greenwell, MFA, associate professors of Communication and Media Arts, this year's Fifth Floor Film Festival was hosted entirely virtually by graduating senior Nicholas Cerqua '21 as his Capstone project.
"I think the festival went perfectly, we didn't have any technical issues and our post-show was fantastic!" says Cerqua. "My studies at MMC left me with the foundational knowledge I needed to pull off a successful festival on my own. Overall, it teaches you how to collaborate with a lot of people and manage workflows which are essential for any production."
Couldn't attend the festival? A recording of the event is available to view below: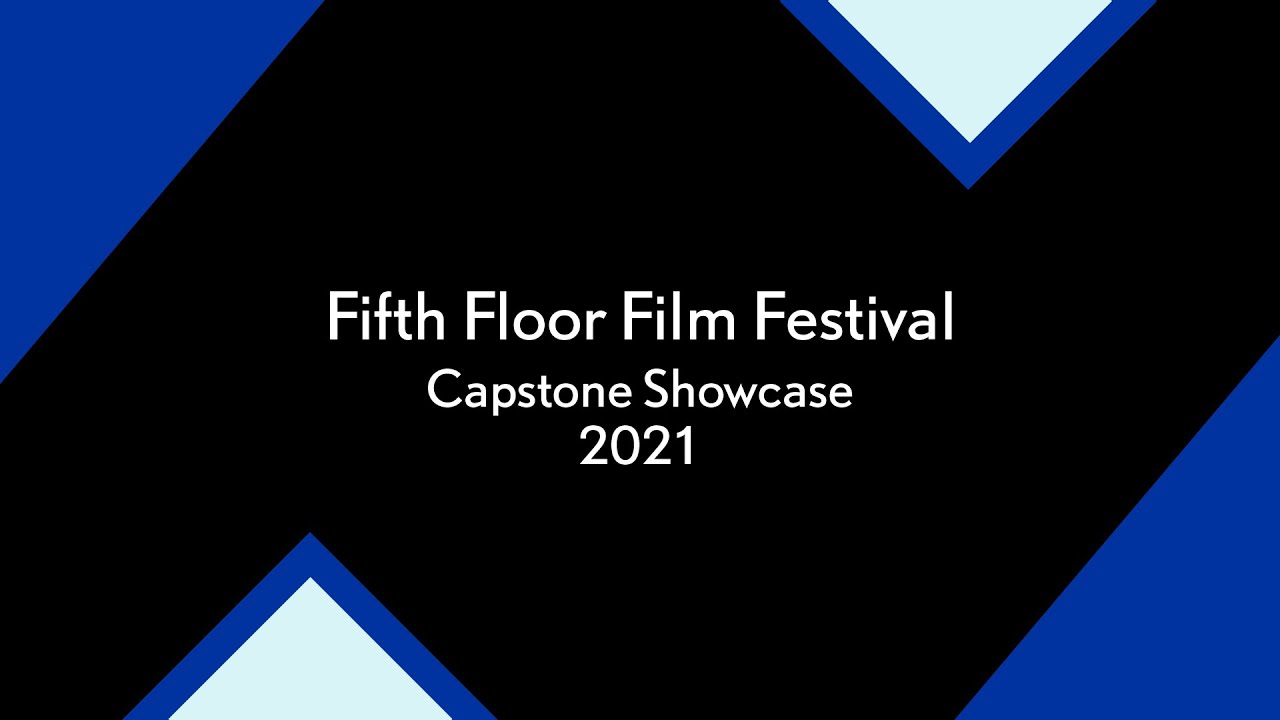 Award Winners
Student filmmakers were recognized for excellence in the following categories:
Grand Jury Prize: The Binary Reconstruction by Chloe Bowman 
Producing Excellence: As Winter Turns to Fall by Megan Arnold
Best Fiction: Virtually In Love by Erin Greene
Best Documentary: Act for Impact by Nicole Pavia
Social Relevance Award: How Could You… Love Me by Gillian Carannante
Innovation Award: Leftover by Kasey Dugan
Screenwriting Award: Peep Show by Tavia Cummings

Check out a few of the award-winning short films below!
Takeaways for Student Filmmakers
Grand Jury Prize winner Chloe Bowman '21 shares that the Fifth Floor Film Festival has prepared her for professional festivals in the future.
"From creating press packages to editing trailers and being encouraged to create social media and websites for our films—it really helped me take my film seriously," says Bowman. "Thanks to the structure of submitting to the Fifth Floor Film Festival, I feel like I do have a serious film worthy of submitting to other festivals."
According to Cerqua, the best advice he can give to fellow students based on his experience organizing the Fifth Floor Film Festival is to collaborate and talk with other filmmakers.
"It's way more fun working with others," says Cerqua. "For student festival organizers, try and make it special for everyone! It really helped motivate me knowing that I was building the platform that was going to represent the work of my fellow students."
---
Congratulations to the winners and all students who participated in the festival!