MMC President Kerry Walk to Step Down in June
Vice President for Academic Affairs Peter Naccarato Appointed Interim President
After eight years of transformational leadership, Marymount Manhattan College President Kerry Walk, Ph.D., will step down from her position in mid-June 2023.
During her tenure, Walk secured a historic $25 million gift, the largest in MMC's history, for the design and construction of the Judith Mara Carson Center for Visual Arts, affectionately known as The Judy. Other significant accomplishments include appointing the College's first Chief Equity, Diversity, and Inclusion Officer, establishing the Intercultural Center and the Center for Health, Human Development, and Creativity, and launching a life-changing prison education initiative through the support of The Andrew W. Mellon Foundation.
Walk will return to her native Pennsylvania, where she is poised to become the first woman to serve as president and CEO of University of the Arts on August 1. Vice President for Academic Affairs and Dean of the Faculty Peter Naccarato, Ph.D., has been appointed MMC's Interim President in a unanimous decision by the Board of Trustees.
Board of Trustees Chair Abby Fiorella '83 announced the news in a letter to the College community, noting that Walk has "led MMC with distinction through an extraordinary time in higher education."
"She has pursued a bold vision of MMC as a national liberal arts college focused on critical and creative inquiry, committed to social justice, and embedded in the rich educational and professional landscape of one of the world's greatest cities," Fiorella said.
Walk became the eighth president in MMC's 87-year history in July 2015. Before joining the College, she served as provost and then interim president of Otis College of Art and Design in Los Angeles and spent more than two decades teaching and leading major initiatives at Harvard University, Princeton University, and Pitzer College.
"Marymount Manhattan is a uniquely creative college with a powerful and resonant educational and social justice mission," Walk said. "I am deeply grateful for the privilege of having served MMC and have been continually inspired by the extraordinary talent, dedication, and spirit of the members of our campus community."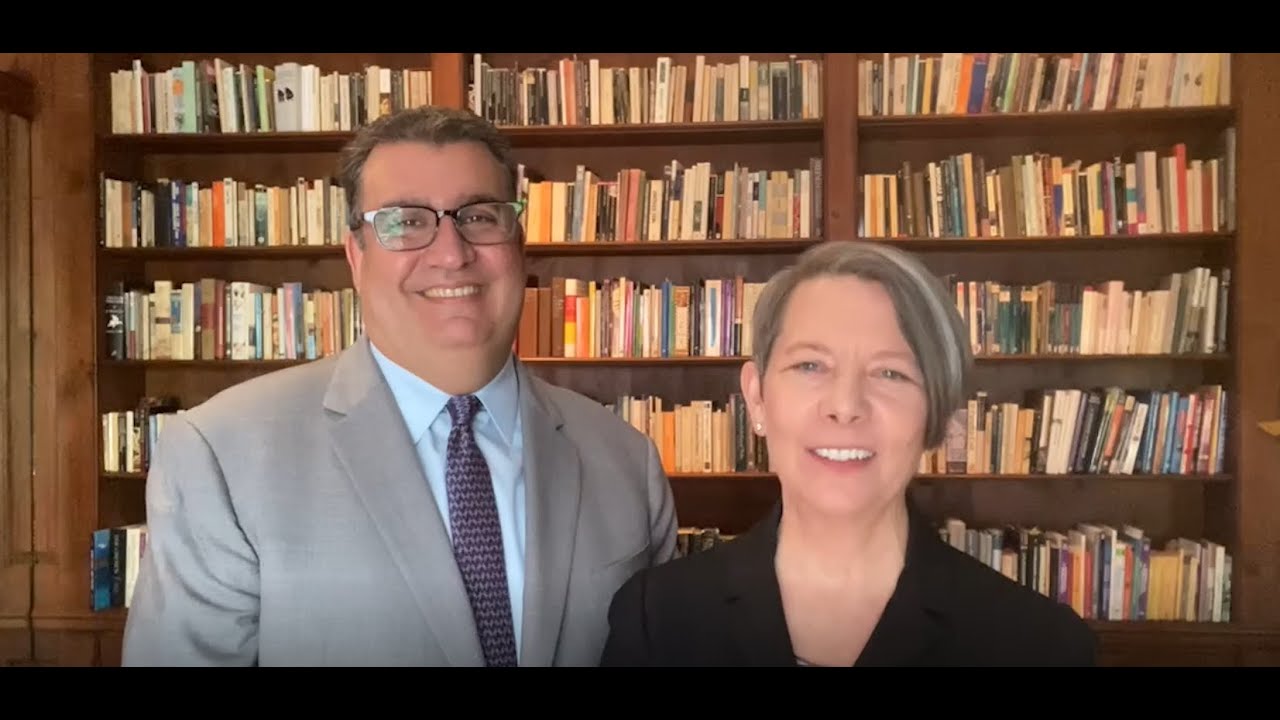 Walk's achievements and innovations at the College are truly inspiring. Following is sample of some of the most impressive:
Naccarato, who began his career at MMC nearly 25 years ago as a faculty member in the Department of English and World Literatures (now Writing, Literature, and Language), has held numerous leadership positions at the College, most recently as Vice President for Academic Affairs and Dean of the Faculty (VPAA/Dean) and a member of the President's Cabinet.
Naccarato's other leadership roles have included Interim Associate Dean for Academic Affairs, Chair of the Humanities Division, Chair of English and World Literatures, Coordinator of the General Education Program, and Coordinator of the First-Year Writing Program. He most recently led the development of the College's academic and institutional strategic plans.
"Kerry leaves behind a great legacy," said Naccarato. "I am honored and humbled to step into the role of Interim President. Like Kerry, I am committed to values that are quintessentially MMC—chief among them, putting our students first."
"Given his many achievements as a member of the College's senior leadership team and his passion for education, Peter is well prepared to lead the College and advance its mission during this transition," Fiorella said. She added, "the College's entire senior leadership team will join forces with Kerry and Peter to lead the College through a smooth and seamless transition."
Fiorella noted that the Board of Trustees is confident and excited about the future of MMC. "Great things await us," she said.